South Muskoka Falls Experience at Liv Outside, Your #1 Paddling Destination in Muskoka
Enjoy a guided or self guided paddle on the meandering and quiet South Muskoka River, as you make your way to Muskoka's Scenic South Falls for a swim and snack.
It takes about one and a half hours for the average paddler to get there from Liv Outside's dock where you launch your kayak, a canoe or paddle board.
We supply you with all the safety equipment. For the beginners, we offer a short 15 – 20 minutes introductory lesson so you can feel safe and confident when paddling on the river.
Take in the wildlife of the river, then explore the area around the falls with beautiful views, unique rock formations, and the roar of the highest vertical drop waterfall in Muskoka. Lounge in the different pools created by the waterfall, or swim in the flow at the bottom. Great for escaping the summer heat!
Book Your Summer Adventure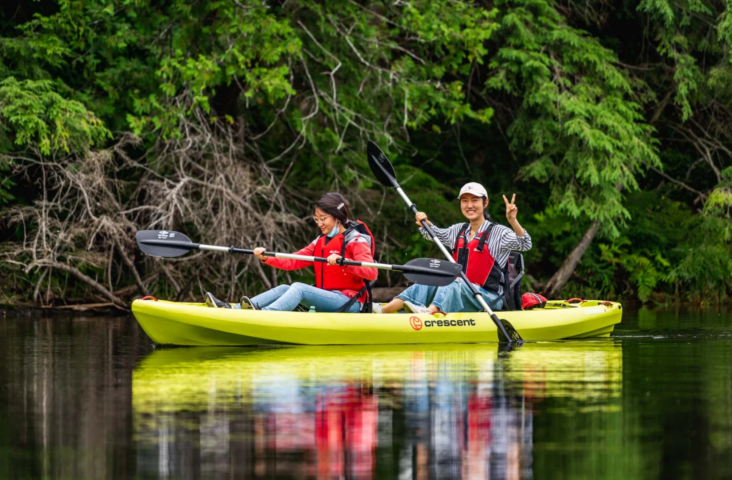 271-1 Ecclestone Drive, Bracebridge, ON
1 705 646 0492
1 866 646 0492
info@livoutside.ca