IT ALL STARTED IN 2010, IN THE SADDLE ROOM OF OUR HORSE SATBLE
It all started in 2010, in the saddle room of our horse stable, where we built our first test lab for composite product manufacturing. Inspired by the beauty of our local landscape, we dreamed of creating skis that would bring unlimited access to wintery nature, allowing anyone to ski anywhere.
In 2020, because of our continued fulfillment of our promise, the Association for Finnish Work granted Skinbased's products the Key Flag label, denoting their "Made in Finland" status.
Currently, our skis are sold all over Europe and North America, as well as parts of Asia. We continue to work hard on extending our distribution, so that we will be able to offer the joy of Skinbased skiing to all of you.
STAYING TRUE TO ITS ROOTS.
From the very beginning, we have made a commitment to keep the product development and manufacturing of Skinbased skis close to our homes, in Kangasala, Finland. We feel that it's important to produce skis in an area where skis can be used – for what better way to test, create, and inspire new and exceptional products?
Ten Years of Skinbased Adventures
Length 100 cm
Weight 490 g
Lets kids be kids in winter. The OAC POH 100 children's ski lets kids be kids in winter environments. With the ability to travel up, down, and all around without any equipment changes, children can simply focus on having fun. Lightweight and stable, the POH 100 snow trekker is also perfect for those just learning the joys of sliding on snow.
Length 129 cm
Weight 970 g
Highly maneuverable with plenty of float. It is a short, wide and lightly cambered trekking ski that is ideally suited for travel through deep snows and dense forests. Its short length makes it highly maneuverable in areas of thick vegetation, while its broad width and improved shovel design offer plenty of float when needed. With composite edges, the WAP is also ideal for use around pets.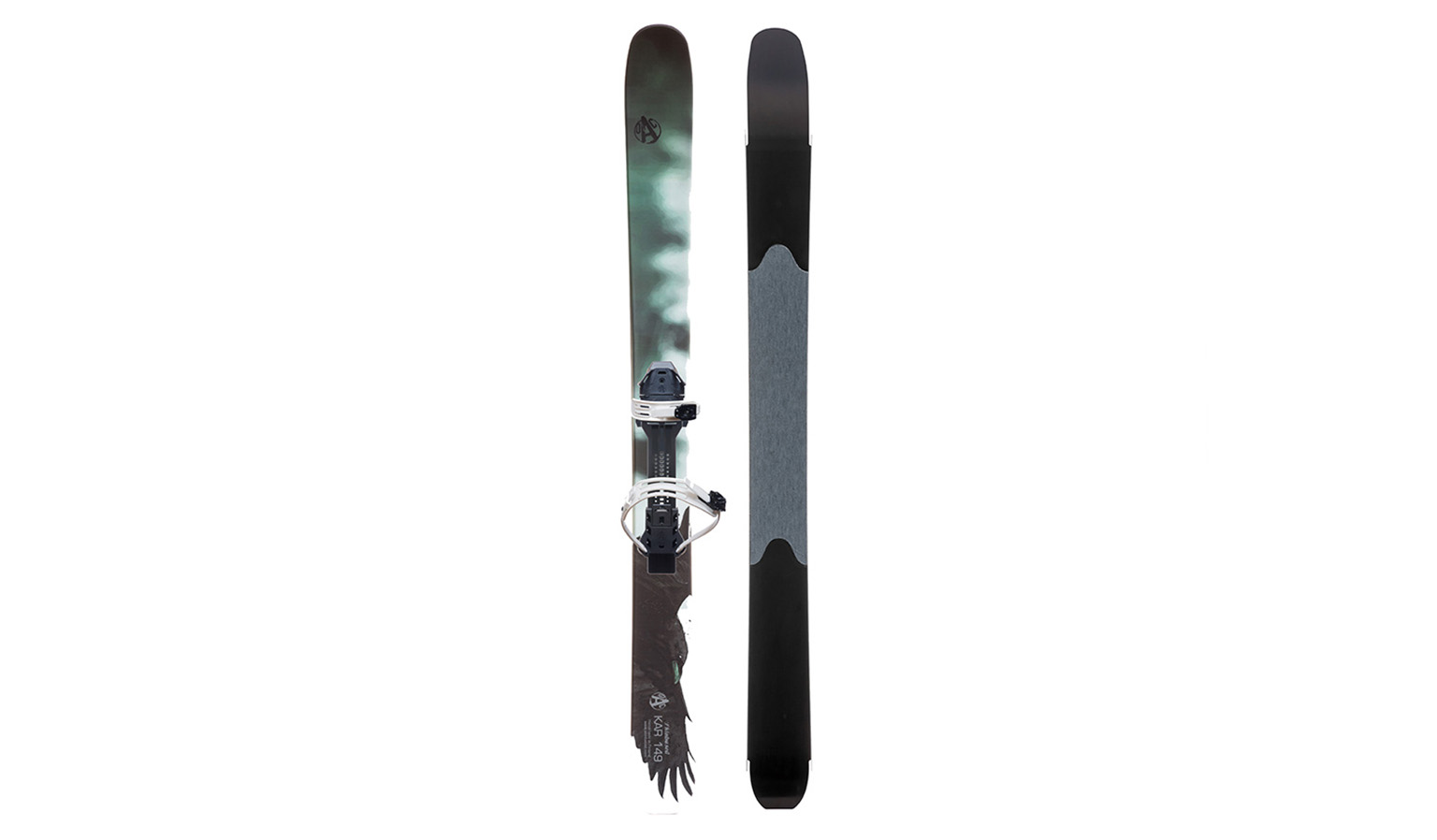 Length 149 cm
Weight 1150 g
Go-everywhere, do-anything ski. The most versatile ski in the Skinbased collection, paired with our most versatile binding. Reliably handles a wide array of terrain, snow types, and adventures.
Length 137 cm
Weight 1040 G
All the features of  XCD skis in a youngster-friendly size. A fully featured XCD ski and EA Universal Binding for younger skiers. Excels on variable and rolling terrain. Recommended for those approximately 10 years of age and older.
Length 160 cm
Weight 1200 G
Built to roam the hillsides. A downhill-oriented Skinbased ski with a versatile EA Binding. Excels on hardpacked snow conditions and more open terrain. Made for traveling in the hills.
Length 160 cm
Weight 1200 G
Great for larger skiers. An exceptionally versatile XCD ski, with an exceptionally versatile binding. Built for outings in the hills where variable snow conditions and terrain will be encountered. Ideal for larger XCD skiers, as well as those carrying a heavy pack.