Atlas and Tubbs End of Season Clearence Sale
Select your snowshoes type based on the terrain and conditions you are mostly encounter.
Are you going to hiking or climbing steep terrain, running, or walking on packed trails?
Trail Walking ( packed snow , level terrain)
Day Hiking ( uphill, some fresh and packed snow)
Do it ALL (uphill climbing to deep powder)
In regards to sizing please use the following table :
(https://tubbssnowshoes.com/en-ca/support/snowshoe-selection)
USER WEIGHT
*User Weight refers to the total weight of the user plus anything they are carrying, such as a pack, equipment, etc. Each product page has a more specific sizing chart to determine which size will work best for you.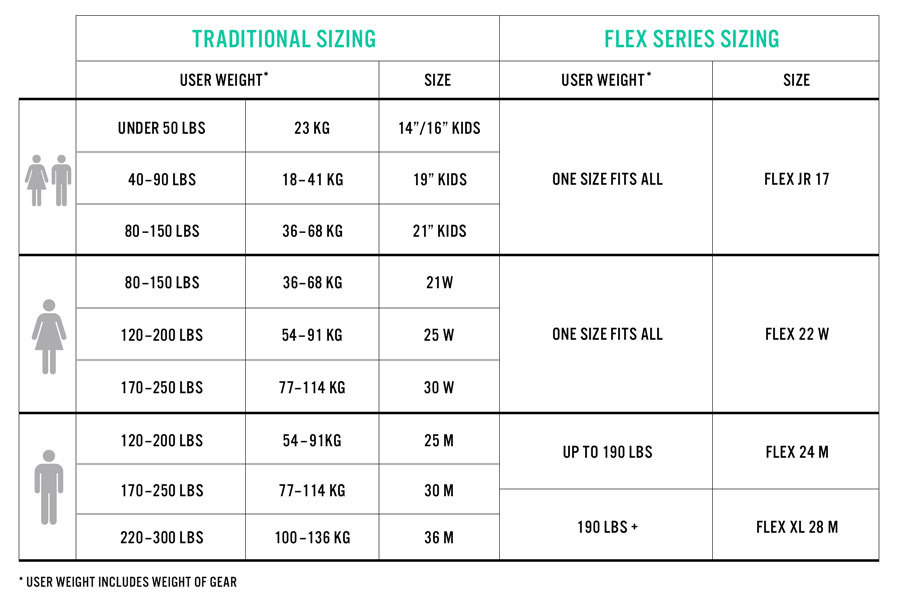 Book Your Summer Adventure