2022 Rental Equipment Annual Pre-Sale
The time is here for our annual pre-sale of quality rental Kayaks, Canoes and Paddleboards!
Our highly anticipated annual sale provides you with an opportunity to purchase great quality equipment at the lowest price and with very little wear and tear as we refresh most equipment each season!
This season we have plenty of our most popular new models which sold out this year. Now is your opportunity to purchase for end of season pick up and reserved with a deposit in person or by phone.
Sale Details!
Reservations are made on a first come first serve basis. You can specify exactly the boat you want by serial Number. It will be reserved, cleaned and ready for your pick up at the end of season.
Boat pickups with final payment will be available between September 15th and October 31st, 2022.
Winter storage is available at a rate of $75 per Paddleboard/Single Kayak, or $100 per Canoe/Tandem Kayak until May 1, 2023.
Reservation deposits are $100 per Paddleboard/Single Kayak and $200/Canoe/Tandem kayak and are non-refundable.
Inflatable Paddleboards include storage Bag, Pump and Paddle, Single and Tandem kayaks also include paddles. Composite paddleboards and canoes are sold board/boat only.
Don't wait long as our best items always sell quickly and they are available now!
Visit in person or Call 705.646.0492 to place reservations by phone.
Sale ends November 30th, 2022.
A- 1 season
B – 2 seasons
C – over 2 seasons
Kayaks Tandem
Single kayaks
Paddleboards – inflatable
Paddleboards – rigid
Book Your Summer Adventure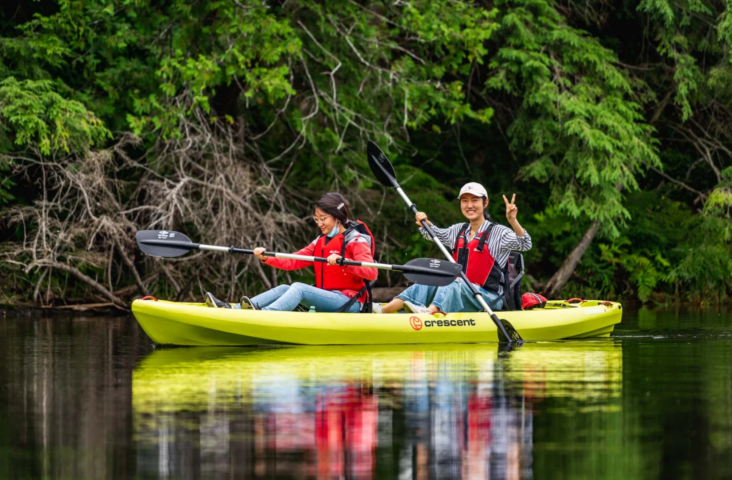 271-1 Ecclestone Drive, Bracebridge, ON
1 705 646 0492
1 866 646 0492
info@livoutside.ca