2020 Kayak, Canoe and Paddleboard Rental Sale
( Offer valid till the 30th of November 2020)
The best time to look for used kayak, canoe or paddleboard is in the fall. We have a fleet of boats from very reputable brands like Native, Old Town or Liquid Logic that we have used for rental this Summer. Our boats are usually in very good condition including some that are just one season old.
Please visit our store and select your boat, place a small deposit to book it and you can pick it up on Thanksgiving weekend.
If you decide to store it over winter we offer that option for $100 for the season.
If you are looking for more information about models that are in our rental fleet please check brands websites .
Kayaks
| Brand | Model | Colour | Original Price | Pickup Oct 12 | Deposit | Condition |
| --- | --- | --- | --- | --- | --- | --- |
| Old Town | Heron 11 XT | Sunrise | $749 | $450 | $100 | SOLD |
| Old Town | Heron 11XT | Sunrise | $749 | $450 | $100 | SOLD |
| Old Town | Heron 11XT | Sunrise | $749 | $450 | | SOLD |
| Old Town | Heron 11XT | Sunrise | $749 | $450 | $250 | SOLD |
| Liquid Logic | Marvel 10 | Sunburst | $979 | $500 | $100 | SOLD |
| Liquid Logic | Inuit 12.5 | Sunburst | $1249 | $875 | $250 | SOLD |
| Liquid Logic | Inuit 12.5 | Sunburst | $1249 | $875 | $250 | SOLD |
| Liquid Logic | Inuit 12.5 | Sunburst | $1249 | $875 | $250 | 2 season |
| Liquid Logic | Inuit 12.5 | Sunburst | $1249 | $875 | $250 | 2 Season |
| Liquid Logic | Inuit 13.5 | Mojito | $1349 | $1025 | $250 | 2 Season |
| Liquid Logic | Ventura Solo | Lime | $949 | $650 | $150 | 1 season |
| Liquid Logic | Ventura Solo | Sunburst | $949 | $650 | $150 | 1 season |
| Liquid Logic | Ventura Tandem | Sunburst | $1199 | $850 | $250 | 1 season |
| Liquid Logic | Ventura Tandem | Sunburst | $1199 | $850 | $250 | 1 Season |
| Old Town | Heron Tandem | Sunrise | $1199 | $675 | $150 | 3 Season |
| Old Town | Heron Tandem | Sunrise | $1199 | $675 | $150 | 3 Season |
| Old Town | Twin Otter | Sunrise | $1099 | $675 | $150 | SOLD |
| Old Town | Loon 111 | Red | $799 | $500 | $150 | 1 Season |
| Old Town | Loon 111 | Yellow | $799 | $500 | $150 | SOLD |
| Liquid Logic | Marvel 145 Tandem | Sunburst | $1379 | $675 | $250 | 3 Season |
| Liquid Logic | Marvel 145 Tandem | Wasabi | $1379 | $675 | $250 | SOLD |
| Liquid Logic | Marvel 145 Tandem | Wasabi | $1379 | $675 | $250 | 3 Season |
| Native | StingRay Tandem | Sunburst | $1399 | $975 | $250 | 1 Season |
| Native | StingRay Tandem | Sunburst | $1399 | $975 | $250 | 1 Season |
| Native | StingRay Tandem | Sunburst | $1399 | $975 | $250 | SOLD |
| Native | Slayer 12 | Mango | $1499 | $750 | $250 | SOLD |
| Native | Slayer 12 | Lime | $1499 | $750 | $250 | SOLD |
| Jackson | Cruise FX | Yellow | $3199 | $2000 | $250 | SOLD |
| Brand | Model | Colour | Original Price | Pickup Oct 12 | Deposit | Condition |
| --- | --- | --- | --- | --- | --- | --- |
| BOTE | Drift | Classic | $999 | $650 | $200 | 1 Season |
| BOTE | Drift | Classic | $999 | $650 | $200 | SOLD |
| BOTE | Drift | Classic | $999 | $650 | $200 | SOLD |
| BOTE | Drift | Classic | $999 | $650 | $200 | SOLD |
| BOTE | Drift | Classic | $999 | | | SOLD |
| BOTE | Drift | Classic | $999 | | | SOLD |
| BOTE | Drift | Native | $999 | $650 | $200 | SOLD |
| Red Paddle | Race 14 | White/Red | $1899 | $950 | $200 | |
| Red Paddle | Snapper 9 4 | White/Blue | $1299 | $800 | $200 | SOLD |
| Red Paddle | 11.3 Sport | White/Blue | $1699 | $1000 | $250 | |
| Red Paddle | Ride 10 6 | White/Red/Blue | $1449 | | | SOLD |
| Red Paddle | Ride 10 8 | White/Multi | $1549 | call | | |
| Starboard | Tikhine-Zen | Purple | $1499 | | | SOLD |
| Starboard | Astro Touring | Navy Blue/White | N/A | | | |
| Starboard | Whooper – Zen | Blue/Seafoam | $1299 | | | SOLD |
Composite Paddleboards
| Brand | Model | Colour | Original Price | Pickup Oct 12 | Deposit | Condition |
| --- | --- | --- | --- | --- | --- | --- |
| Muskoka SUP | 12 6 Touring | White/Wood | $1599 | $950 | $250 | |
| Muskoka SUP | 12 6 Touring | White/Wood | $1599 | $950 | $250 | |
| Muskoka SUP | 12 6 Touring | White/Wood | $1599 | $950 | $250 | |
| Muskoka SUP | 12 6 Touring | White/Wood | $1599 | $950 | $250 | |
| BOTE | Flood 10.6 | Blk/Blue | $1899 | | | SOLD |
| BOTE | Flood 10.6 | Seafoam | $1799 | | | SOLD |
| Starboard | Free Ride | Blue | $2299 | $1350 | $250 | |
| Starboard | Touring | White/Blue | $1599 | $1110 | $250 | |
Canoes
| Brand | Model | Colour | Original Price | Pickup Oct 12 | Deposit | Condition |
| --- | --- | --- | --- | --- | --- | --- |
| Old Town | Guide 147 | Green | $1249 | $800 | $250 | SOLD |
| Old Town | Guide 147 | Green | $1249 | $800 | $250 | 2 Season |
| Old Town | Guide 160 | Green | $1329 | $950 | $250 | 1 Season |
| Old Town | Discovery 158 | Green | $1349 | $950 | $250 | 2 Season |
| Old Town | Discovery 158 | Green | $1349 | $950 | $250 | SOLD |
| Old Town | Penobscott 174 | Green | $1429 | $1100 | $250 | 1 Season |
| Old Town | Penobscott 174 | Green | $1429 | $1110 | $250 | 1 Season |
Book Your Summer Adventure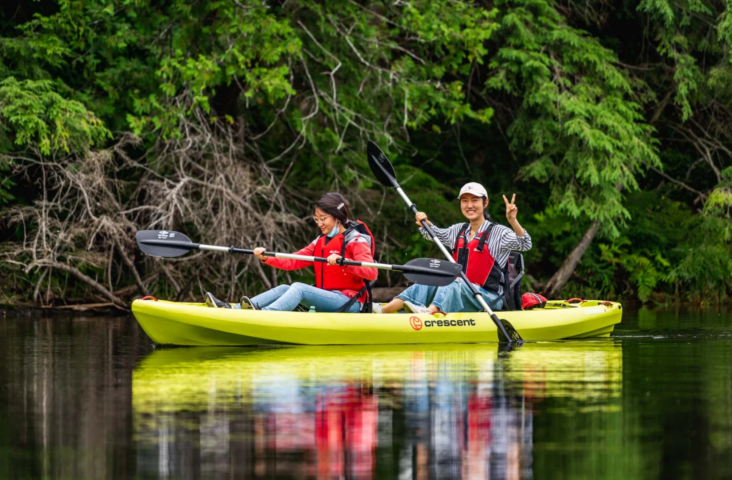 271-1 Ecclestone Drive, Bracebridge, ON
1 705 646 0492
1 866 646 0492
info@livoutside.ca