People used to just hangout – without cellphones, screentime and distractions. Life was simpler. It was about sharing the bragable moments and remembering the good times. Introducing the all-new Hangout Suite: a collection of eight new badass products that will revolutionize the way you and your friends hang out on the water.
Construction Aero
Weight 35lbs
Size 7', 10'
Weight Limit 1050lbs
The BOTE Dock is a floating inflatable dock + swim platform. Simple. It's highly stable, incredibly durable construction makes the BOTE dock one of the most versatile products we make. Take it to the lake house, float it off the beach, use it as a yoga platform, lash a few together to increase your real estate. The possible uses are endless.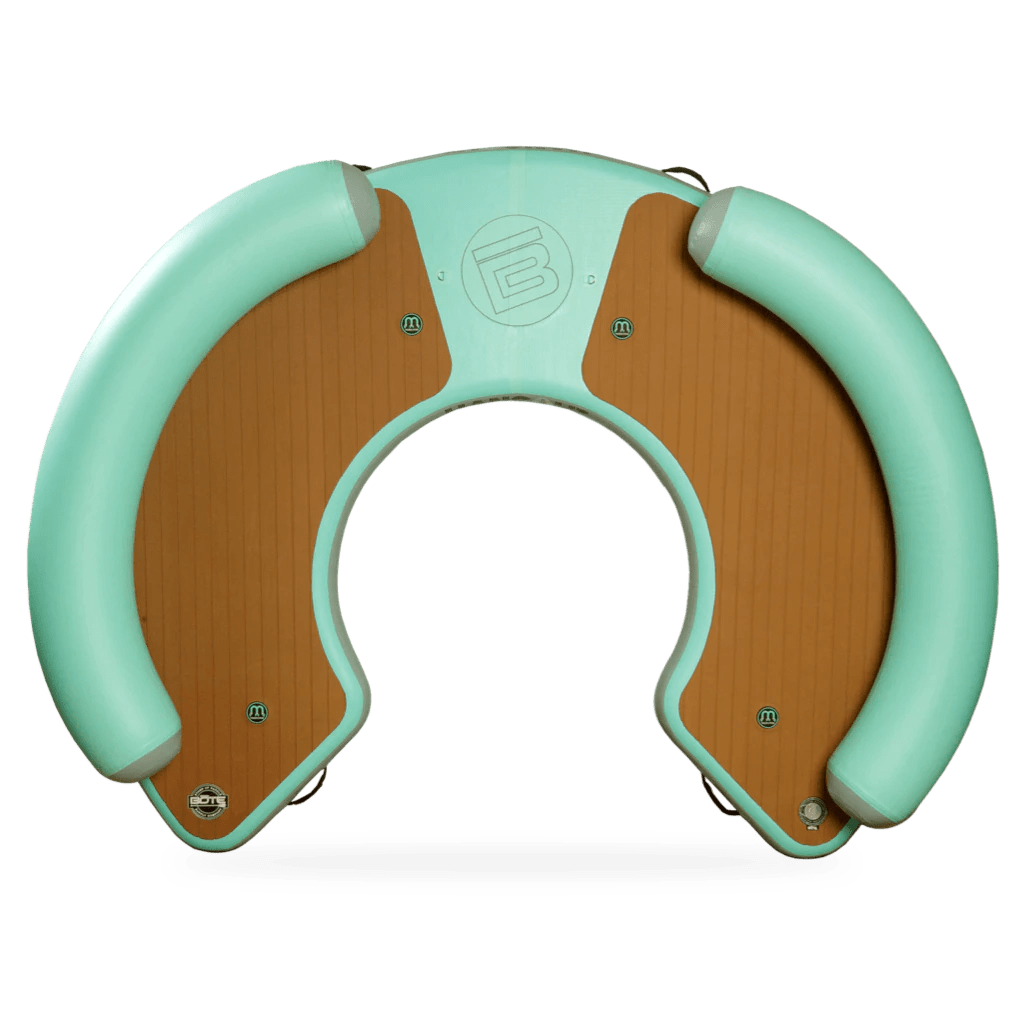 Construction Aero
Weight 44lbs
Size
Weight Limit 1200lbs
Whether you're floating down a lazy river, chilling on the lake, or rafting up for a party, the patent-pending Dock Hangout is guaranteed to be your new all-time favorite way to kick back and relax. So grab your KULA, MAGNEPOD™-compatible drinkware, some ice cold BOTE Beer, and do just what the name implies: hang out.
Construction Aero
Weight 9.5lbs
Size One
Weight Limit 300 lbs
If you've ever sat on an Adirondack chair and thought: 'Dang, this would be cool in the water', then the patent pending Hangout Chair is for you.
Perfect for hot days when the sun is glaring and you need to keep cool while you float, the Hangout Chair is submerged in the rear with a floating upper half to give you the ultimate in-water Adirondack-chair experience. Your bottom is supported by a PVC sling so that it never feels like a balancing act when you're floating (looking at you, pool noodles!).
Construction Aero
Weight 27lbs
Size One
Weight Limit 300lbs
If you've seen any pool ever with the chaise lounge chairs on the side of the pool, this is a floating version of that. The patent pending Hangout Lounge is the next-level evolution of our original Dock FX.
To enhance it, we added a removable and adjustable (and reclinable!) seatback to allow you to treat it like a lounge chair on the water. We also added a grooved shape at the foot of the raft to allow it to pair up seamlessly with a Hangout Bar.
Bote Hangout Collection Features