Snowshoeing on Liv Outside's Park Trails
Explore our 120 acres of pristine winter woods by snowshoe. Roam the diverse grounds of our winter trails and see our local ecology.
LivOutside offers both guided and self-guided snowshoeing adventures. Guided tours take place during the day or at night, and can include fun snowshoe games and challenges, Snowga (winter outdoor yoga) and Snow Fit.
We offer only the best in modern equipment, environment and instruction in our outdoor programs. Snowshoeing is a great way to connect with friends, family, co-workers and with nature. This is also a great activity to encourage team building, leadership development and group dynamics.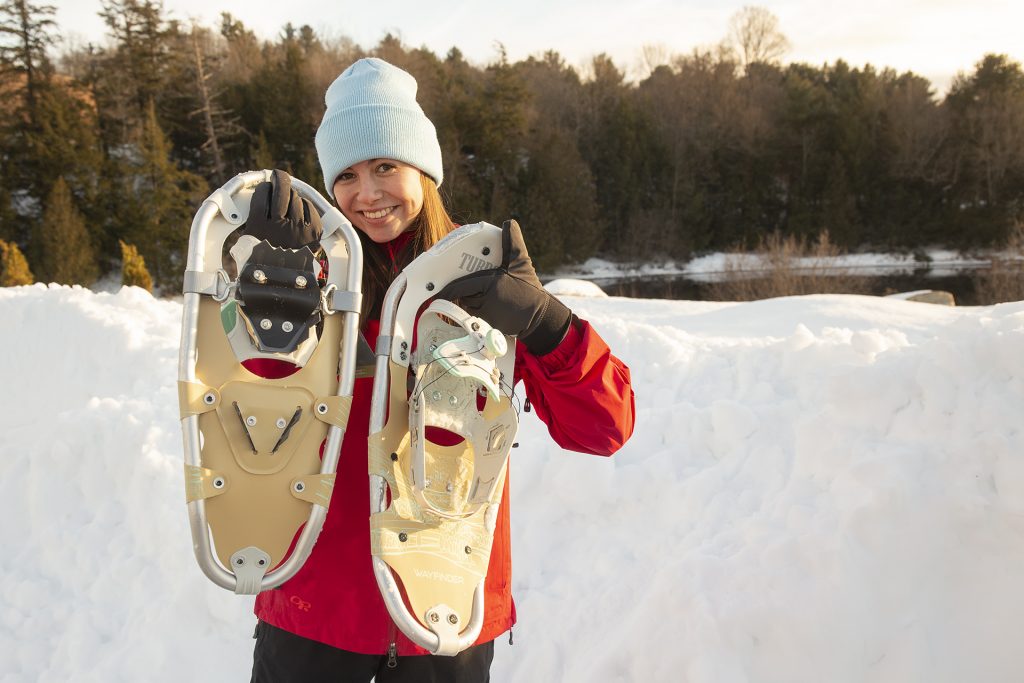 Book Your Snowshoeing Adventure
Self-Guided Snowshoeing on our own Adventure Trail System Snowshoeing Adventure Explore our 120 acres of winter woods by snowshoe. Explore the diverse grounds of our winter trails and see our local ecology. We offer only the best in modern equipment,
Guided Group Snowshoe on our own Adventure Trail System Snowshoeing Guided Group Adventure Join a group  for guided snowshoe adventure every Saturday and Sunday at 11 AM. Explore our 120 acres of winter woods by snowshoe. Your guide will lead
Guided Day Snowshoe on our own Adventure Trail System Snowshoeing Guided Group Adventure Explore our 120 acres of winter woods by snowshoe. Your guide will lead you though the diverse grounds of our winter trails, point out our local ecology