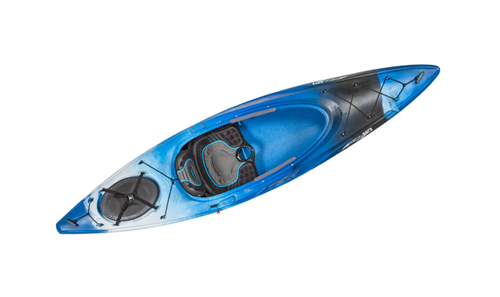 Recreational Kayak Rental
Old Town Heron or Liquid Logic Marvel 10/12 Recreational Kayak rental with PFD, paddle, Safety gear and local river map.
Our Kayak Rentals are all inclusive with a Paddle, Personal Flotation device and Regulation Safety Kit. ( 2 Day Minimum)
The Rip 12 expands Necky's performance heritage to the recreational class. With many of the same features as its smaller sibling, the Rip 12 has nearly two more feet of waterline allowing you to move faster across the water and a sharp keel giving it even more glide. While most recreational kayaks don't include bulkheads and other details that are overlooked to get to an affordable price, the Rip 12 doesn't skimp. Designed to grow with you, the Rip 12 is a great choice if you're just getting started.
Additional information
| | |
| --- | --- |
| Rental Time | 1 Day, 2 Day, 3 Day, 4 Day, 5 Day, 6 Day, 1 Week |
| Month | May, June, July, August, September, October |
| Day | 1, 2, 3, 4, 5, 6, 7, 8, 9, 10, 11, 12, 13, 14, 15, 16, 17, 18, 19, 20, 21, 22, 23, 24, 25, 26, 27, 28, 29, 30, 31 |
| Start/Pick Up Time | 10 AM, 11 AM, 12 AM, 1 PM, 2 PM, 3 PM, 4 PM |