Esker was born under big skies—rooted in late night campfire conversations under the stars, trailhead gatherings with friends, and long rides into the hills. While Esker is at home in the shadows of the iconic mountain peaks of Montana, it is the collective experiences under big skies everywhere that are at the heart of Esker.
Our brand and our founders have a history of advocating for the cycling community, and we plan to continue with this heritage. To serve this mission, Esker Cycles is partnering with select mountain bike organizations on an ongoing basis to raise funds that will help benefit and grow the sport of mountain biking for everyone.
Esker - Born Under Big Skies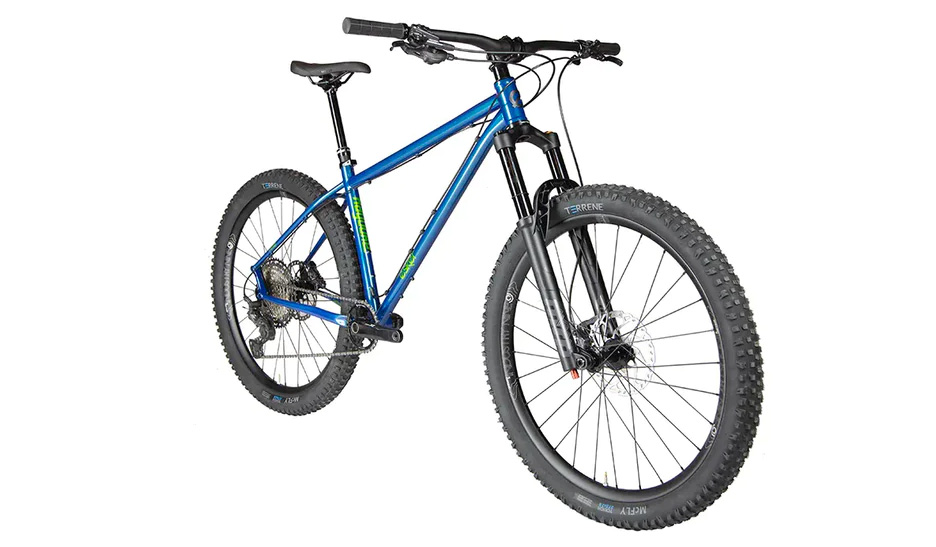 Hayduke is your most trusted adventure buddy - always ready to roll out into the unknown at a moment's notice. Loaded for the long haul or light and nimble singlespeed missions, this is THE bike for your adventure rides.
Japhy was born out of a desire to fast track your adventures and maximize your ride time. From backyard singletrack to long days in the alpine, Japhy will get you out there quickly while putting a huge smile on your face.
Rowl is the bike you reach for day in and day out no matter what the ride ahead promises.
26/27.5" Wheel
Titanium Frame
Winter beckons - as do sandy beaches and desert crossings. Walden Ti is the PERFECT fat bike choice for your next exploration into the wild.
700C Wheel
Titanium Frame
As you travel far and wide aboard this titanium steed on gravel paths and forest roads, ocassionally dipping your toes into the singletrack - you'll notice that the miles pass with ease.